What is the Deeper Discipleship Initiative?
The Deeper Initiative is a 2-year discipleship initiative where we're begging God to give us a deeper desire for himself and, as a result, see the ministry, multiplication, and mission of Mercy Hill Church go wider through us! We believe that how we go deep over the next 2 years will set the trajectory for the next 10-year, God-sized vision. God is calling us to go deeper in discipleship here in the Triad, multiply more campuses and churches through our new home and hub, and take advantage of new mission opportunities to see the gospel go wider than ever before!
The last 10 years have been a ride!
So many people have been saved, freed, trained and sent. As we get ready for this next season, our family is convinced that God has only begun to scratch the surface of what we could see Him do in the future.
The best is yet to come! But before we jump into the vision for the future it is important that we pause and reflect on why we do what we do. Consider this question, what is your heart's deepest desire? Is it family, relationships, success, money, or even the mission of God? Proverbs 13:12 tells us that a desire left unfulfilled can leave our hearts sick. Anything we put over or before God as our deepest desire is destined to fail. The one desire that should be first is God himself, who will never fail.
This is certainly a season for God-sized dreams. What if we could see 5,000 baptisms and send 500 baptizers by 2032? That is exciting and worthy of giving our fullest effort. But even a dream this size is not worthy of being our deepest desire. In the Psalms, God calls us to pant for him like the deer pants for water. He calls us to make Him our one thing. We are called to desire His presence because that is where we believe we will find the fullness of joy.
This is what Deeper is all about. The mission is exciting, and the moment is important, but our heart's posture before God is primary. Let us step into this season and beg God to give us a deeper desire for Himself. Our family can't wait to see what God will do through us because of what He will do in us!
Pastor Andrew and Anna Hopper,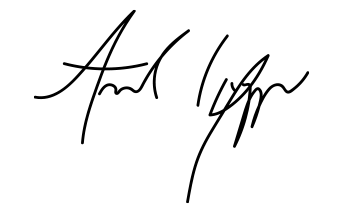 He is like a tree planted by streams of water that yields its fruit in its season, and its leaf does not wither. In all that he does, he prospers.
100% Engagement With Our Hearts & Hands
WITH OUR HEARTS
Is God your deepest desire? We are praying that every person at Mercy Hill will deepen their relationship with Jesus in this season and make him their deepest desire. As Psalm 42:1-2 says, we want our souls to thirst after God himself.
WITH OUR HANDS
Does the way we live our life reflect God as our deepest desire? When God becomes the deepest desire of our hearts, he opens our hands for a life of generosity and mission! This is why we are praying that every person that calls Mercy Hill home will engage with the Deeper Initiative by opening our hands in generosity and going deeper into our commitment to the mission.
Mission Advancement Over 2 Years — $30M
$15 Million
Through a deeper investment in discipleship… our core mission of making disciples and multiplying churches happens through the Acts two flywheel: Gather, Groups, Give, and Go. In this season we want to make a deeper investment in our campuses, discipleship ministries, and ongoing church planting and mission efforts.
$10 Million
Through a new Home and Hub… Over the next two years, we will establish a new Home and Hub of Mercy Hill Church on 23 acres in a central location in the Triad. This Home and Hub will be a launching pad for church plants, new campuses, seminary students, new residents, as well as host our broadcast campus.
$5 Million
Through new mission opportunities… We plan to deepen our mission efforts like funding more short-term mission trips, scaling adoption and foster care ministry, planting more campuses through mergers, scaling our worship culture, residency scholarships, and a deeper comitment to give towards international missions.